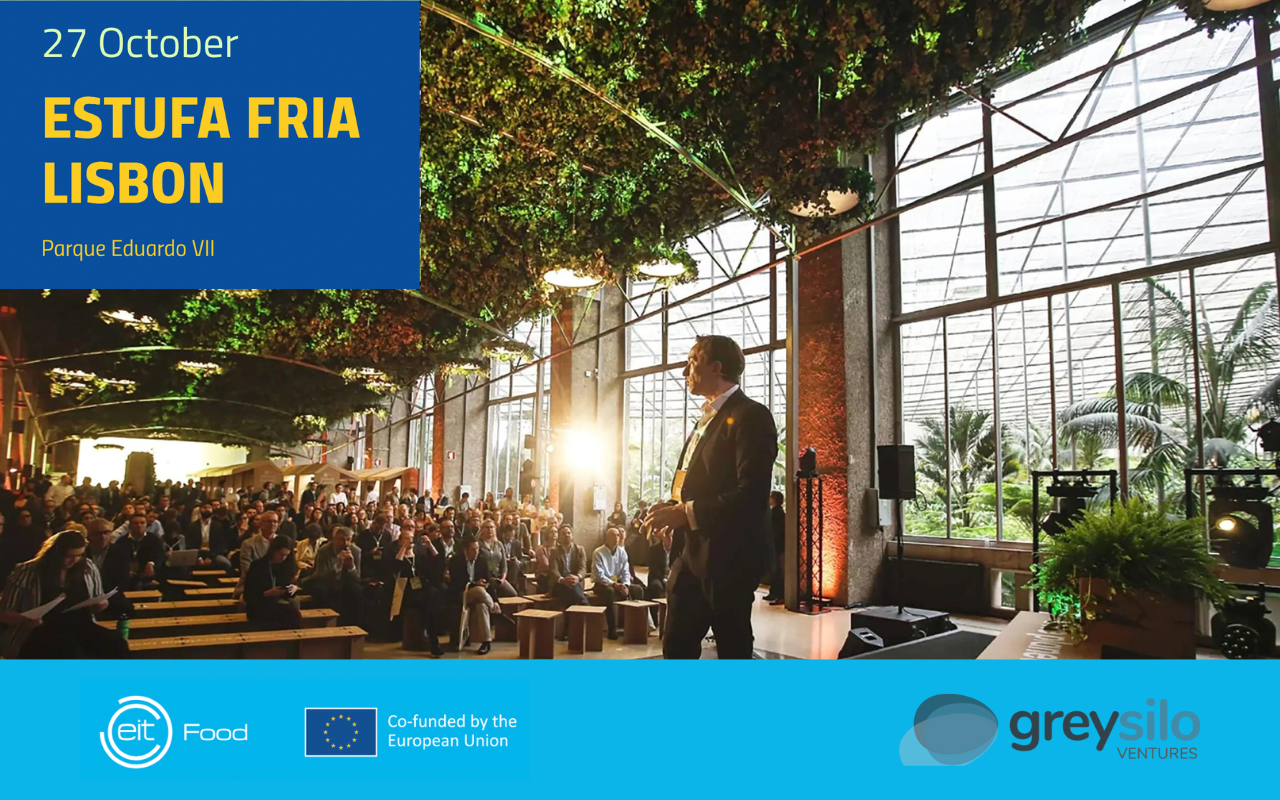 Grey Silo Ventures in Lisbon for EIT Food Venture Summit 2022
Grey Silo Ventures will be at the 2022 edition of EIT Food Venture Summit, whose main event will be held on Thursday 27th October at the Estufa Fria botanical garden in Lisbon. EIT Food Venture Summit is an invitation-only event for EIT Food partners, the agrifood industry from all over Europe and beyond, with the major corporates, startups & scaleups and investors in attendance.
A stimulating and interactive initiative, which will have as its main focus the theme of 360-degree innovation of the global agri-food system, with a view to making it more sustainable and capable of responding to the challenges of the future.
Start Up village
A selection of over 40 start-ups operating in 6 main sectors of interest will be present at the event. The six focus areas are:
sustainable aquaculture

sustainable agriculture

protein diversification

circular food systems

targeted nutrition

digital traceability of food
During the event, it will be possible to get to know them and test prototypes and products in the field, as well as being able to discuss possible pilot projects and evaluate new investment opportunities.
Grey Silo Ventures is ready!
Grey Silo Ventures will follow with particular interest the new developments on the front of sustainable agriculture and protein diversification, deepening the knowledge of new companies and co-investors active in these areas of investment.
Matchmaking Start-up / Company – Start-up / Investor
The event will be an amazing opportunity to establish fruitful collaborations and partnerships, also thanks to the EIT Food portfolio that will be shared with all registered participants, which will allow participants to book a meeting with other actors of the agri-food innovation ecosystem of their particular interest, using an application dedicated. An excellent opportunity to activate new promising collaborations!