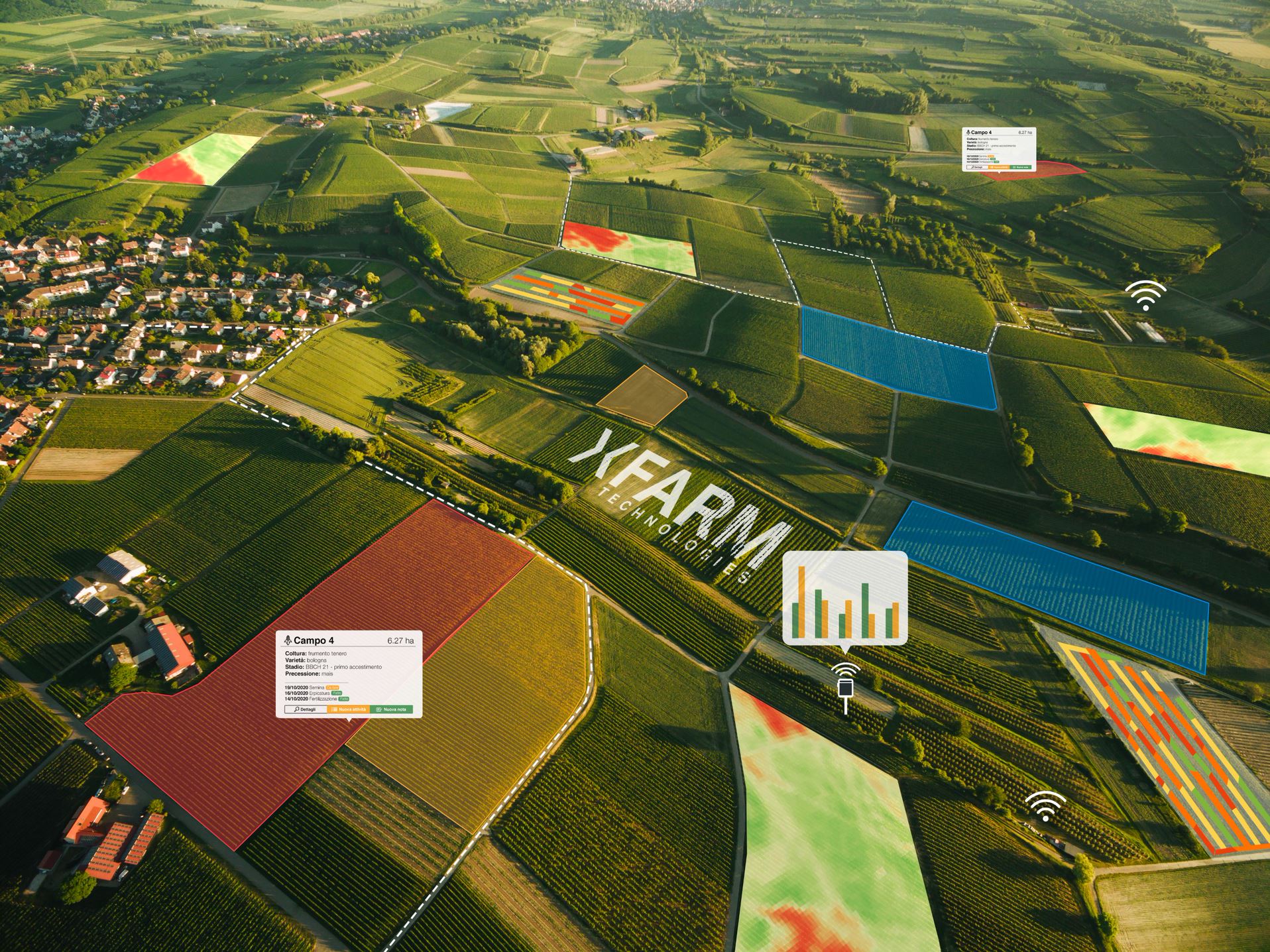 Grey Silo Ventures on series B funding round by xFarm Technologies
Grey Silo Ventures strongly believes that innovation is the key to overcome the complex crises that have hit the agricultural sector in recent months.

To resolve these crisis it is necessary to change the rules of the game: increase agricultural production, manage inputs more rationally, preserve soil fertility by using water resources in a targeted manner, reduce environmental impacts and at the same time the incidence of costs to improve efficiency and profitability of farms.
This vision is the reason for the participation of Grey Silo Ventures in the new series B round of investment of 17 million euros raised by xFarm Technologies, the Italian-Swiss technology company that supports and simplifies the work of 110,000 farms spread over 1.5 million hectares in more than 100 countries around the world through its proprietary platform, aiming at the full digitalization of the agri-food sector.
The new round of investment is headed by important international investment funds such as Swisscom Ventures as Lead Investor, followed by Neva SGR (Intesa Sanpaolo Group), Emerald Technology Ventures, NovaCapital, United Ventures and Grey Silo Ventures, the corporate venture capital created by Cereal Docks Group focused on investments in the AgTech and FoodTech world.
The capital raised by xFarm Technologies will allow further development and improvement of its digital platform, implementing it with new features and technologies such as Artificial Intelligence, capable of guaranteeing greater control of sustainability and more effective support to various supply chains. Technological solutions that aim to solve the new needs imposed by climate change. For example, through decision support systems (DSS) it is already possible to optimize the use of agronomic inputs, such as water, fertilizers and pesticides.
"The strength of xFarm Technologies is its highly innovative nature, which allows us to manage the complex needs of farmers, machinery manufacturers and all the stakeholders in the supply chain through digitalization. Now more than ever it is crucial for farms to simplify processes and make them more efficient to meet growing challenges. – said xFarm Technologies CEO Matteo Vanotti in the press release announcing the operation –. We are proud to have secured this Series B round and to have Swisscom Ventures and all the other investors by our side. We share a vision to innovate agriculture. xFarm Technologies aims to be a key player in this fast-evolving market to improve the lives of millions of farmers through digitalization, seeking greater efficiency and sustainability." 
"For Grey Silo Ventures – explains Giacomo Fanin, Managing Partner of GSV – this investment represents a further confirmation of our loyalty to the original vocation of transformers of agricultural raw materials, but above all it represents a start of a new path, which is leading us to explore new opportunities for innovation and to commit ourselves to building a more sustainable, efficient and inclusive future for the entire agri-food system. Energy efficiency and rational use of natural resources, soil mapping and revolutionary cultivation systems, big data and new digital technologies: these are all innovations that can have a huge impact on the entire planet, because they combine sustainability and food production to continue to feed the world population in continuous growth in the years to come".