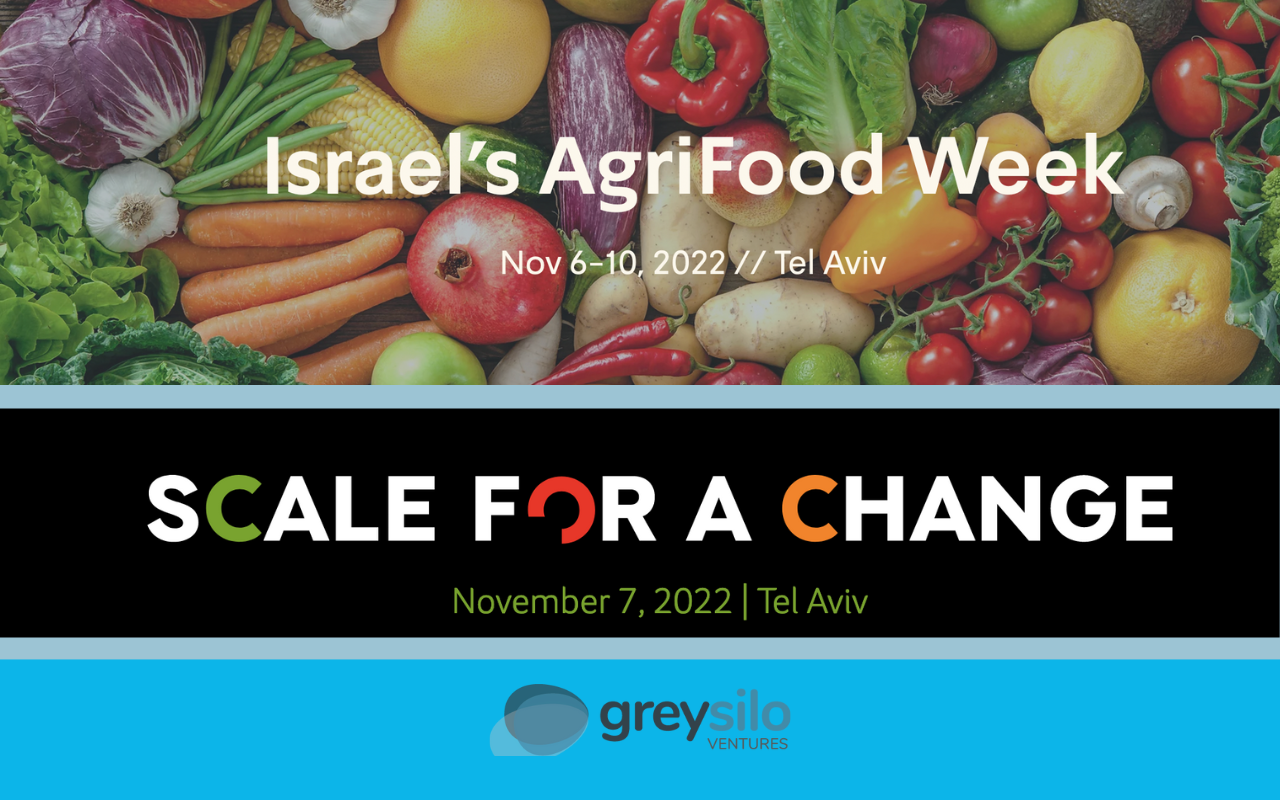 Grey Silo Ventures ready to visit Israel's AgriFood Week
Next week the future of food will be on stage in Tel Aviv, at Israel's AgriFood Week. Four days full of opportunities filled with knowledge sharing, networking, collaboration, and second-to-none interactions with leading investors, multinational AgriFood corporations and dozens of cutting-edge technologies.
A particularly rich menu awaits Grey Silo Ventures, starting on November 7 with Foodtech IL, the main FoodTech event in Israel, launched in 2011 to bring together all relevant stakeholders in the FoodTech space such as entrepreneurs, researches, academic institutes, startup companies, F&B brands, investors and service providers. An amazing opportunity for discussing the role of technology and innovation in the F&B industry, that will go on until November 10 with other many events scheduled for AgriFood Week.
During the Israel's AgriFood Week, Tel Aviv will be the place to be for investors and corporates that want to engage with innovative FoodTech startups, thanks to more than 1700 attendees from Israel, Asia, Europe and America and over 75 Israeli startups showcasing in the FoodTech Expo and the many global FoodTech leaders present. See you there!