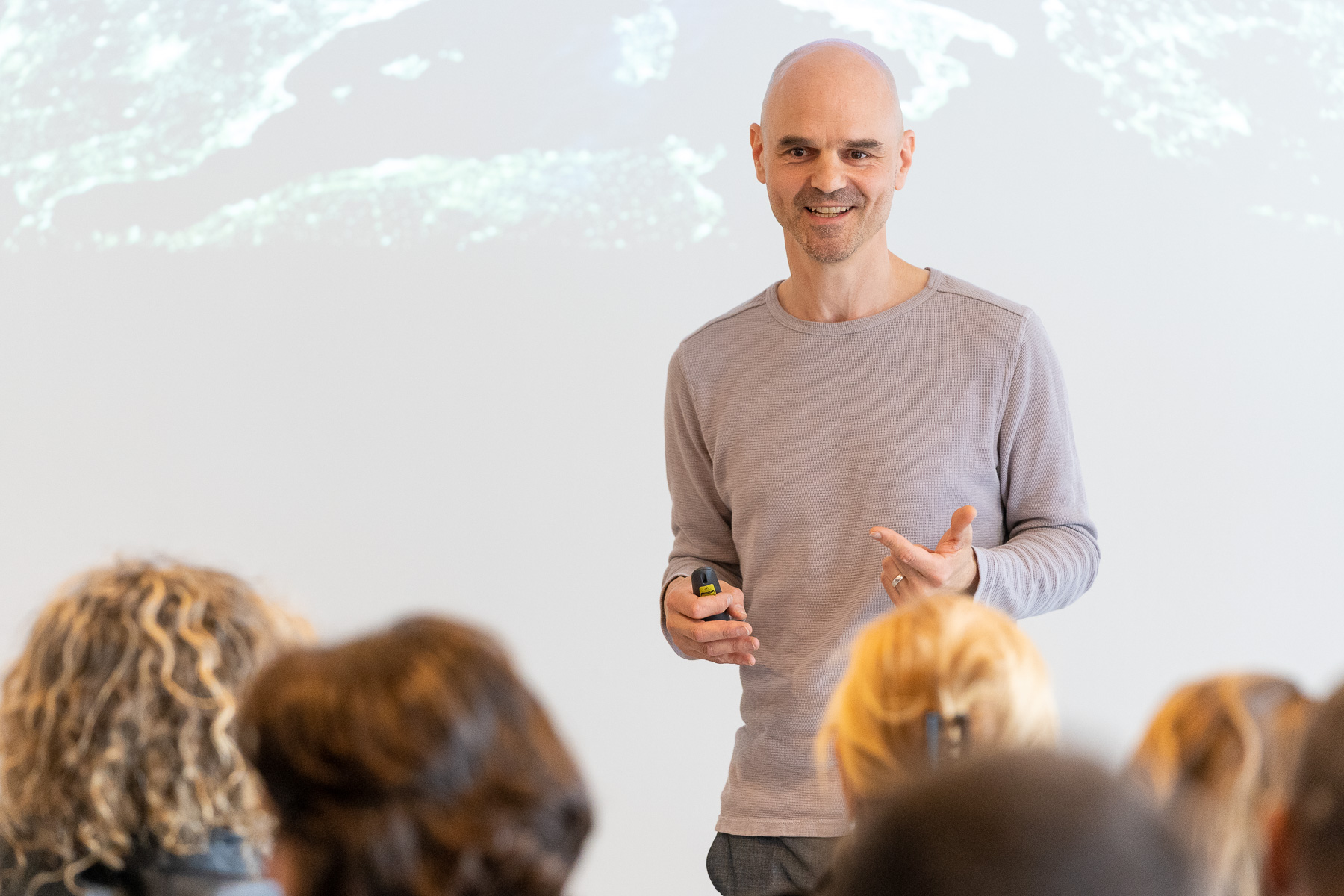 GSV interviews Albrecht Wolfmeyer on innovation and sustainability
---
Innovation and sustainability are indispensable cornerstones of a new global food system. As the global population burgeons and environmental challenges intensify, we must reimagine how we produce, distribute, and consume food. Innovation allows us to develop efficient, eco-friendly farming techniques, reduce food waste, and create novel plant-based alternatives. Sustainability, on the other hand, ensures that these innovations protect our planet's finite resources, preserve biodiversity, and mitigate climate change. We asked Albrecht Wolfmeyer, Director of ProVeg Incubator and Venture Partner of Grey Silo Ventures, his take on innovation, marketing and the importance of networking.
---
In 2018, you joined ProVeg International to build and launch ProVeg Incubator, the world's first startup program dedicated to supporting impact-driven startups developing animal-free food solutions. Tell us about the latest projects you've been working on and the challenges you are focusing on.
We have been focusing on building and strengthening our partner, mentor and advisor networks among producers, investors, tech experts and innovation hubs in the food system. Such players include leaders in the food industry, investment funds, crowdfunding platforms, and other accelerator programs. At the same time, we are furthering our international expansion, with a focus on high-impact areas, such as Latin America, South East and East Asia. The APAC region with its huge markets and innovation powerhouses is a key priority for both ProVeg International and the ProVeg Incubator. As for challenges, the economy overall and the market for sustainable food is under huge pressure. Supporting our portfolio startups is hence a top priority at the moment. Apart from helping innovative food-tech startups, there are other impactful ways of paving the way to the direly needed transformation of our food system. That is why we have initiated Kickstarting for Good, ProVeg's new program to help launch and grow nonprofits, impact initiatives, and social startups.
You started your career by focusing on communication and marketing in various settings. Do you consider your previous experience in these fields as an important tool today in helping people understand the need for greater sustainability in the food industry? Do innovative food products require innovative market approaches to achieve success?
Marketing is everything, and everything is marketing. This goes for startups, corporations and not-for-profit organizations, across all industries. Think of business development, pitching, fundraising – in all these areas and many others, a consistent and compelling communication is key. No wonder the authors of the startup classic "Rework" consider writing skills essential for every employee – "Hire great writers" is one of the top tips in their book. So yes, my experience as a marketer and writer has been an important asset for me over the years. Great storytelling goes hand in hand with tech and product innovation. Now, in this time of market turmoil, we need food entrepreneurs that are able to deliver – and tell – success stories more than ever.
You have led and overseen more than 60 investments in impact-driven alternative protein startups from all over the world. Therefore, you have been able to firsthand observe the evolution that has affected startups in this particular sector of the food-tech industry. How do you think the landscape of innovative startups in the alternative protein sector has changed, and what do you believe are the fundamental priorities today?
Since 2018, at ProVeg we have worked with over 100 startups in the alternative protein space, including pioneering startups such as Mushlabs, Formo or Kern Tec. The industry has grown and matured in the last five years. It is now facing its first serious downcycle – not unexpected at all yet very difficult to overcome for many. We are experiencing a phase of pivoting and consolidation. Venture capital is scarce, fundraising very difficult for many startups. The fundamental priorities for food-tech entrepreneurs are foremost: technology, platforms and product applications have to be truly scalable to industrial levels; entrepreneurs have to show that they cannot only launch but also lead and grow their businesses; startups have to focus on paths to commercialization and revenues from day one. Whatever the solution and business model is, the way to market must be as straight and short as possible.
What was the moment you understood the importance of working to transform today's food systems towards greater sustainability?
There is a personal and a professional level to this question. I somehow understood that something was very wrong with our food system when I was a kid. So, I stopped eating meat and became a vegetarian. It took me way longer to understand the full consequences of our food choices, from the unimaginable toll on animals to the disastrous impact on our environment and climate. Then I decided to help tackle this huge challenge of our time professionally as well – and joined ProVeg.
What drove you to accept the role of Venture Partner at Grey Silo Ventures and what opportunities do you see from this collaboration?
First of all, I fully align with the mission and hypotheses behind Grey Silo Ventures. We need a "food-tech revolution", and startups are the driving force in this. It's great to see that an agriculture corporation, Cereal Docks, is taking this challenge on with Grey Silo as its investment arm. As an established player in industry, Cereal Docks can make a difference in the transformation of our food systems and add value to startups. This is especially relevant now as the venture capital ecosystem is not functioning anymore. Last but certainly not least, I like the team behind Grey Silo Ventures. Our conversations – covering specific startup cases and the bigger picture – are inspiring and productive. The opportunities are manifold. As we combine our networks, knowledge and interests, we can learn and grow together.
---
Any views or opinions reported in this interview are personal and belong solely to the respondent and do not represent those of Grey Silo Ventures or any other organization.