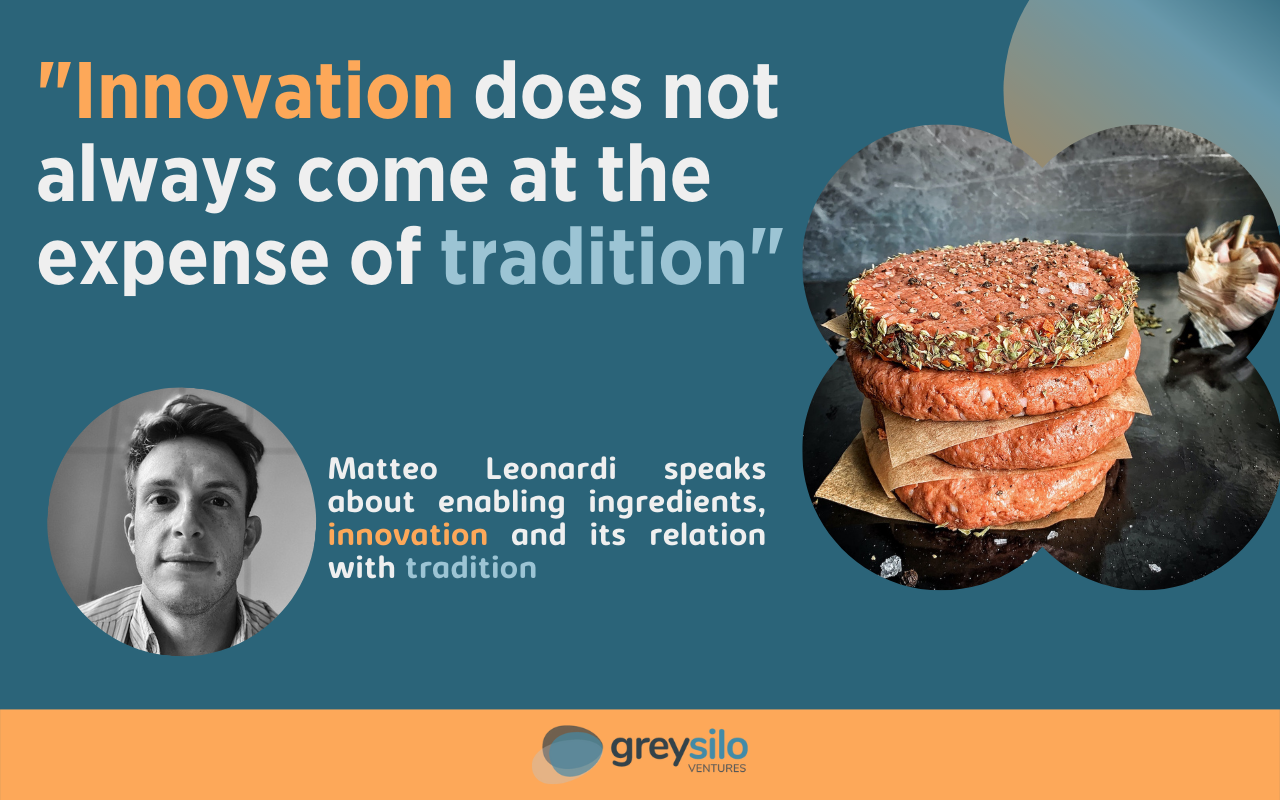 Matteo Leonardi's take on innovation, food and future's ingredients
Although you have already accumulated a lot of experience in the VC industry, you're still part of the so-called millennial generation. How do you consider the requests coming from the youngest groups of consumers?Do you think companies are working hard enough to satisfy them or could they do something more in this regard?
My generation is definitely more conscious than the previous one when it comes to choosing what, where and when to eat, with the main difference being that the sustainability / impact factor is now an additional driver guiding most of my generations' food choices, which is understandable and fair. More and more millennials are willing to replace animal-based products with the alternatives (if price and taste remain are not compromised) and in general prefer products that have low environmental impact. Companies are starting to tackle these necessities, implementing concepts of circularity both in the production chain as well as in the packaging and distribution to meet those requests. That said, no customer is ready to give up on taste just yet: the purchasing decision will never be made solely on the positive impact that our food has. This is the field where companies need to work harder to meet the customer needs: a great starting point would be adopting new technologies that could help the non-animal products to become as close or even better in taste than their animal-based counterparts.
After your experience in Italian Angels for Growth, a leading early-stage investing firm, where you were responsible for sourcing, screening, closing of venture capital investments in digital and tech companies in Italy and Europe, what are in your opinion the main features for a startup to be successful? And what is typically the most important aspect on which corporate can help them?
There are multiple factors impacting the probability of a start-up to be successful, but at the end of the day it all comes down to three main points for early-stage companies:
1) an ambitious and complementary team
2) working to solve a real and complex problem
3) in a big and fast-growing market.
If these three features are evident and solid, chances that that company will turn into a successful one are higher. And if the first and the third points are less dependent on external factors, the second one is the one where a corporate or an investor could really come in handy and provide tangible support, especially in industries that require deep technical expertise. And that is exactly the value proposition that we at Grey Silo offer to the founders of the companies we invest in: from understanding the market-specific dynamics to structuring a strong go-to-market strategy, but also  an operational support in product development and business model definition.
Food has always been at the center of a complex dualism between tradition and innovation. How do you think these two elements should be combined in a transition phase like the one we are experiencing, that could lead us towards a new food-tech revolution?
I think that, especially in food, there is a general misconception around the relationship between innovation and tradition: people tend to think that one must exclude the other, when, in reality, innovation does not always come at the expense of tradition. I like to think of innovation as a mean to systematically improve the state of the art, not to drastically delete it. Let me give an example: the ritual of sitting at a dinner table and sharing food has always been a cultural tradition in many countries, and new foods or recipes can be introduced to that same table without compromising the nature and meaning of the dinner. This example is an analogy of how companies can improve current products without sacrificing tradition.
What is the main investment focus for Grey Silo Ventures and which areas do you consider most strategic for the future of plant-based ingredients?
We at Grey Silo are looking at companies operating in 2 macro areas: the first are science-based products and technologies whose primary aim is to improve the current food production and the second are solutions that help improve the field of agriculture. I believe that within the first category -what we call the "enabling ingredients"- new fermentation techniques will play a crucial role in defining the new standard for plant-based foods. There are already excellent companies out there that are disrupting industries such as dairy with novel fermentation-based technologies that aim at replicating the same taste and texture as classic animal products without the use of any animal ingredient.