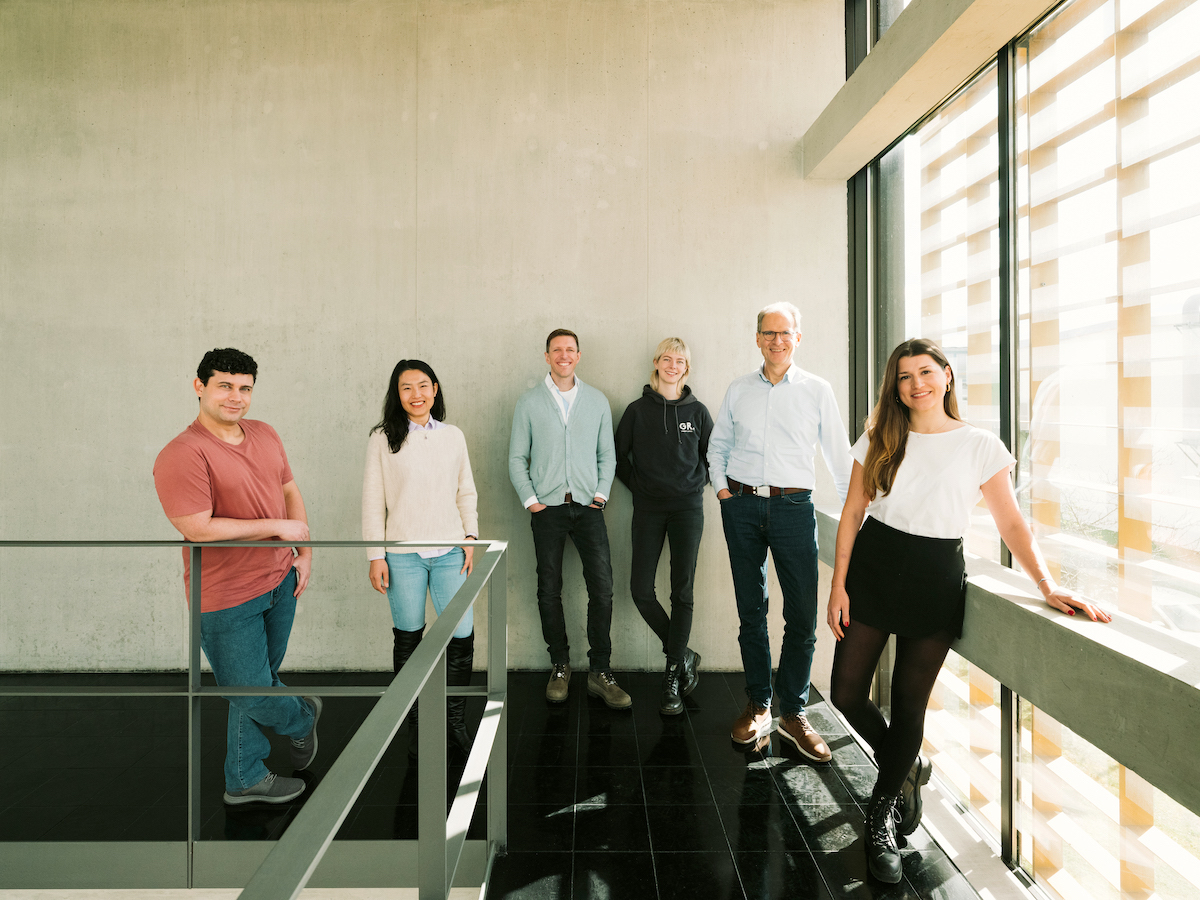 Nosh.bio launches a €3.2 million seed investment round
Grey Silo Ventures among the co-investors of the innovative start-up that produces highly functional food ingredients from natural fungal biomass. ​
German start-up Nosh.bio, which has developed a proprietary technology platform to use innovative natural fungal biomass to produce innovative, clean-label, high-quality functional ingredients, has launched a new €3.2 million seed financing round aimed at further strengthening the research process and production capacity, also in support of the commercialization of the first product launched on the market under the Nosh.bio brand.
The investment round, led by Earlybird Venture Capital, also sees Grey Silo Ventures among the co-investors, together with Clear Current Capital and Good Seed Ventures. Together, founders and investors aim to support the future growth of the innovative technology platform launched by Nosh.bio, which promises to pave the way for a new food industry of the future.
The path
Today the food industry is facing the increasingly urgent need to sustainably feed a growing population. Doing so requires a paradigm shift from current food system production models. The animal protein production industry, which contributes to greenhouse gas emissions and climate change, is ready for a radical transformation.  As plant-based solutions have emerged in recent years as one of the main alternatives to traditional animal proteins, a series of research has been developed to develop innovative products based on increasingly healthy, tasty, less processed, and more affordable plant proteins.
The Nosh.bio model
Nosh.bio has addressed these challenges by focusing on highly innovative technology: the use of natural fungal biomass with the aim of creating innovative, clean-label, and high-quality ingredients that combine multiple functionalities to confer fundamental binding, gelling, and texturizing properties on final products to offer an increasingly delicious and succulent taste to food.
Thanks to a highly efficient production process, Nosh.bio's ingredients are not only exceptional in terms of taste but are also unbeatable in terms of price and genuineness, both compared to traditional animal products and to the main alternative solutions currently commercially available. Nosh.bio ingredients can in fact also be used to replace a series of chemical additives such as methylcellulose, gums, and starches, replacing them with a completely natural and genuine ingredient.
Not only that: in addition to the plant-based and meat analog segments, Nosh.bio products can satisfy a wide range of vertical sectors within the traditional food industry, from dairy to baked goods, passing through sweets, pastries, and beverages. Nosh.bio will thus be able to exploit this versatility to drive an increasingly massive transition to animal-free alternatives with clean-label and mass appeal in many food categories.
The project
"For years, science and industry have been looking for alternatives to meat and animal products – explains Alejandro Marangoni of the University of Guelph, a key consultant to Nosh.bio with 30 years of experience in the food technology sector -. Many of the processes developed have been found to be too expensive, lacking in nutritional properties and functionalities, and consuming too much energy or water to qualify as truly sustainable. The day I first saw Nosh.bio's biomass, however, I realized that this technology could offer the solution we were looking for: structure, functionality, and nutrition at an affordable price, all thanks to biology. It is the principle of a new generation of foods that will nourish humanity tomorrow." 
The team
Nosh.bio, founded in 2022 by Tim Fronzek, former co-founder of rebuy.com, and Felipe Lino, former Novozymes researcher and Global R&D Manager at AB-InBev, has validated and developed several food applications starting from fungal biomass in less than a year, thanks to a team of international experts. The result was the design of a real scalable production process, validated on a pilot scale, which concluded with the seed round of financing from Earlybird, Grey Silo Ventures, Clear Current Capital, and Good Seed Ventures.
"We are proud to support and work alongside Nosh's team, led by two experienced co-founders with complementary skills. We strongly believe in the innovative project developed by Nosh.bio and think it has all the characteristics to unlock a series of untapped potential in the field of alternative plant-based proteins – says Matteo Leonardi of Grey Silo Ventures –. The innovative bioprocess developed by Nosh.bio can produce highly functional techno-ingredients and nutritious food proteins, all starting from simple non-GMO fungal biomass. A strategy that can contribute decisively to increasing the profitability and resilience of the sector, adopting a sustainable circular economy model."