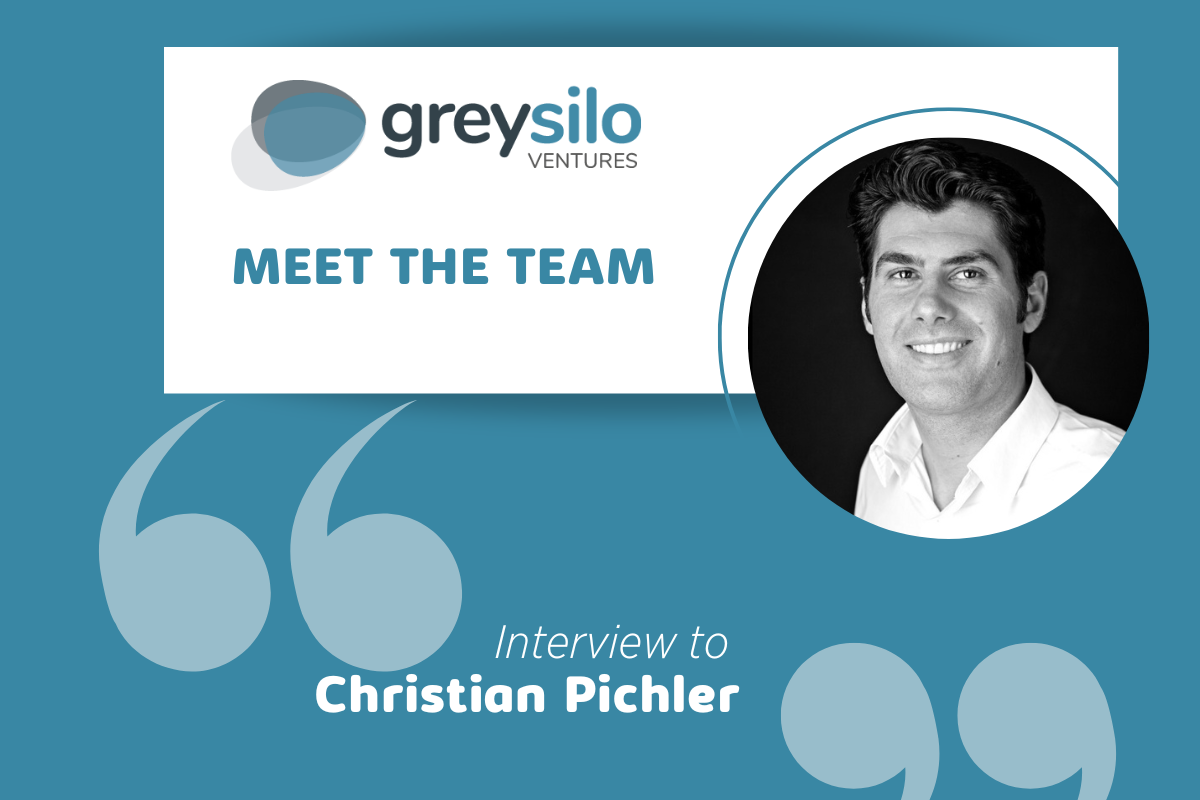 Tradition as the foundation for innovation
Christian Pichler's point of view
From the Dolomite valleys to Mexico, Christian Pichler's career path began with a desire to learn about the world while maintaining strong roots in his home territory. Initiating his career in the world of finance at Goldman Sachs and 3i Group he transitioned towards consumer products, working for multinational companies such as Adidas and Nestlé. He decided to return to Italy with a mission: bringing innovation to a traditional sector such as the dairy industry.
Today, through his investment company, GERBER-RAUTH, based in Milan but with roots in the alpine South Tyrol/Trentino Alto Adige region of Northern Italy, he invests in innovation primarily in the dairy but also adjacent agri-foods and consumer product sectors. From the perspective of another family business, Christian helps us to interpret the latest market and consumer dynamics.
Corporate venture capital and family businesses: the right path forward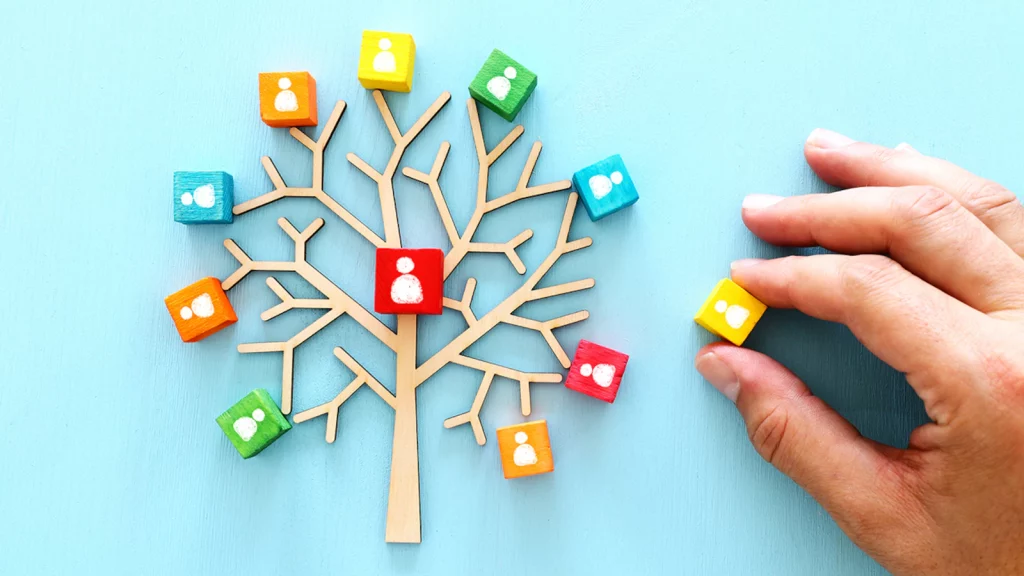 Family-run companies and innovation, how do you see this relationship? Is a company able to combine tradition and innovation?
In order to be successful, a company must be able to go beyond the lives of individuals and must therefore be built in such a way that a "corporate culture" can be passed on, not only from one family generation to the next, but also from one employee to another. This means that the company is more than just the sum of its individuals. It is far more the ability to grow a core of values and to nurture it so as to help young people feel more confident about themselves and their future. Successful family-run businesses have a certain advantage in this respect: on the one hand, they can clearly differentiate themselves from professional investment funds by offering a less costly and short-term approach, and on the other hand, they are able to provide the experience and knowledge derived from the expertise of many generations. This is a very important added value for moving knowledgeably in today's complex markets.
How important is the time factor in the CVC model of a family-run business?
Often, traditional investors do not have the will or the ability to take a long-term view, thus risking to stay trapped in a short-term perspective: family-run businesses, on the other hand, by their very nature have a greater ability to think over longer periods of time, going beyond the short term and investing for a long-term horizon.
It is important to remember, however, that without innovation and the ability to innovate, businesses, including family-run businesses, struggle to survive and are doomed to lag behind in the long run. Innovation is like a 'spark,' once it is triggered it leads people to become more passionate about their work and to give more and more of their best. This is why I believe that it is really crucial for family-run businesses to cultivate a constructive corporate culture, trying to share responsibilities as much as possible without believing that the members of the entrepreneurial family are the only people with the responsibility to innovate. The "spark" should "hit" as many people as possible. Ensuring the future of a company, just like the future of any community, our beautiful country, for example, must be a shared responsibility in order to progress and ensure a bright environment for future generations. Standing still and playing defense is not an option.
How do you interpret innovation in the agri-foods sector, which is among the first to be affected by the creation of so many innovative companies, and what do you see as the main opportunities in Grey Silo Ventures' focus areas? 
The agri-foods sector in Italy, and dairy is no exception, remains traditionalist, and it is often not easy to change products, processes, and origins of raw materials that are well established. Resistance to change is understandable, but if we look at other countries, we can be sure that the opportunities that await us will be much greater than the risks brought by innovation and new consumer interests.
Italy, for example, ranks first in terms of consumption of plant-based beverages, and in terms of know-how in the production of these beverages, it is one of the most valued producer countries, boasting companies capable of mastering technologies that are sought after all over the world. The future will see major changes in consumption preferences, and companies will need to adapt and broaden their product range by including alternative plant-based products as well as those created through new technologies such as precision fermentation and cellular agriculture.
What trends do you expect in the dairy sector?
For future generations, milk will be less and less perceived as necessarily of animal origin. The sustainability of ingredients and production methods will instead become crucial considerations for the future. Producing more milk for more people in the traditional way will have a greater impact on our shared environment. Thanks to new technologies, it will instead be possible not only to produce more milk while consuming fewer resources, but also, for example, to bring production closer to many countries without the need to move millions of containers around the world.
However, when we talk about innovation, we need to remember that new technologies can have their limits too. The real challenge is represented by a company's ability to take the best from each technology and to select the right improvements to produce the best product.
We will not have a single technology that will allow us to solve all the problems of the global food system. Certainly, microbial fermentation has important merits, but it also has limitations, and the same can be said for cell cultivation or plant-based alternatives. All these technologies must be studied and understood so that they can be applied in the best possible way, bringing significant benefits and finding the right balance between new technologies and shared cultural heritage.
Tradition as the foundation for innovation
How did you come up with the idea of joining the advisory board of Grey Silo Ventures? What opportunities do you see for this company and what are the benefits for Cereal Docks?
I believe that a company like mine operating in the dairy sector without any factories or machinery but with a sound knowledge of the market and consumers, and a company like Cereal Docks, typically B2B very closely linked to both structured and organized raw materials and with significant infrastructure and material assets, are a good fit. Also, the current changes in the dairy sector, which is increasingly interested in plant-based alternatives and new biotechnologies such as cellular agriculture and precision fermentation, are bringing the worlds of dairy and plant nutrient processing, both as finished and semi-finished products, closer and closer together. The open debate on these new technologies and their potential implementation through Grey Silo Ventures are the most important factors that led us to join forces.
What advantages could a startup gain from working with Grey Silo Ventures and its parent company, in addition to merely financial ones?
I see a very interesting opportunity to get in touch with a centre of excellence, with an advanced industrial infrastructure and high-level professionalism. I see a family-run business that is strongly committed and engaged, and I see young people with a great desire to learn and work with a proactive attitude. This is the right foundation for new projects to grow, and this gives me hope that our country too will be able to leverage its savoir faire and its expertise to create something truly new that will make us even more unique in world markets. 
As an entrepreneur, you founded GERBER-RAUTH, a private investment company focused on the Dairy Ecosystem©. What are the characteristics that make a company, a start-up or a project truly promising in the eyes of an investor?
There are two main components, in my opinion, that are necessary to build the success of a start-up or a company. One is the skills and abilities of the individuals, and in particular of the teams that make up the company. The other component is represented by market opportunities. There must be the right market environment, the right size and the right space, in order to be successful. The larger the market, the greater the room available for new players to create something different and innovative that can establish itself as a new winning model.
As for human resources, it is important to remember that the team comes before the individual. This is why the skills and competencies within the team are crucial, but equally important are the so-called soft skills, e.g., the ability to relate and interact positively with others, and the ability to stay humble while continuing to believe in the chance to realize one's dreams. The team must have its own structure so that if one element is missing, possibly even the start-up founder, the entire structure doesn't collapse.
Finally, there must be some innovative technology and know-how that leads to a viable product: it does not necessarily have to be a brilliant invention or a new patent. Sometimes, a simple improvement of something that already exists or a new way to govern a complex process more efficiently can be equally useful and successful.