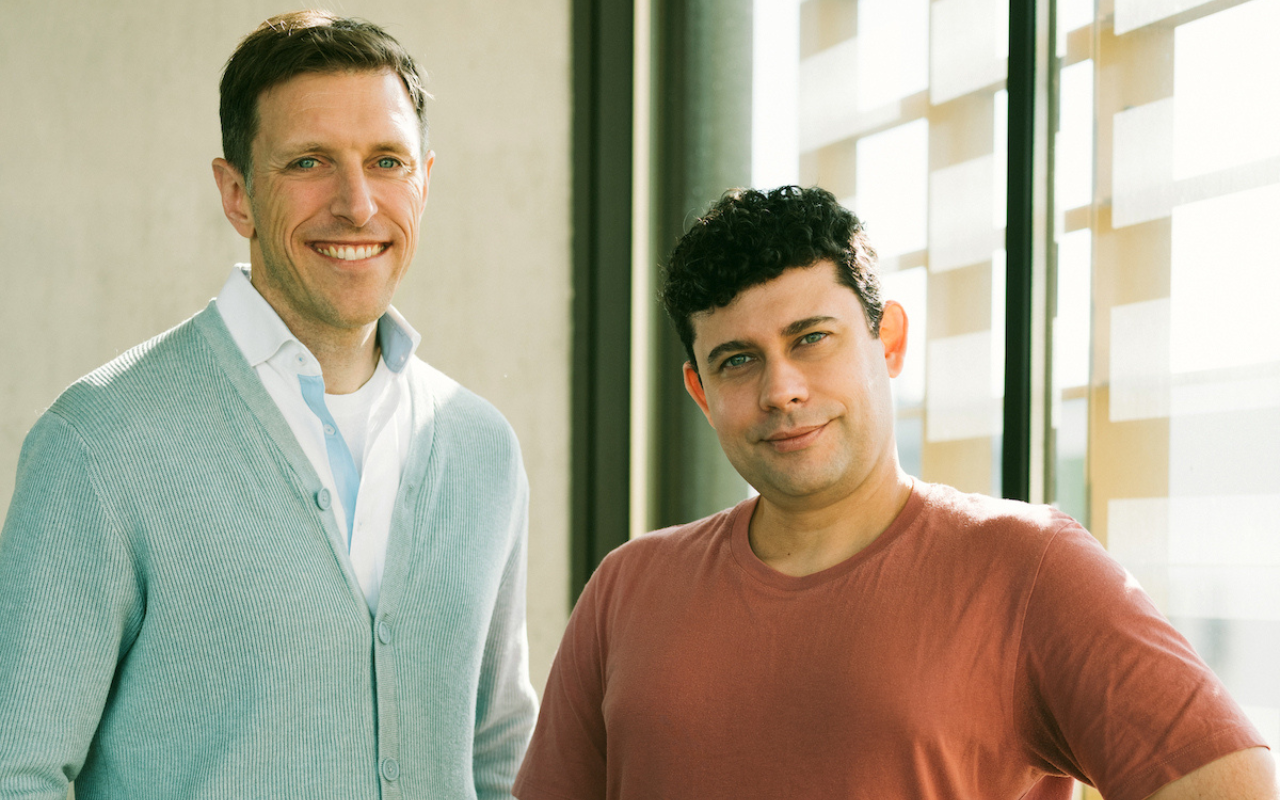 NOSH.bio interview to founders Tim & Felipe
---
Last April, Grey Silo Ventures participated as a co-investor in the funding round of NOSH.Bio, an innovative startup that produces highly functional food ingredients from natural fungal biomass. We asked Tim Fronzek, the founder of the startup along with Felipe Lino, to tell us more about their business, how it started, the results they have achieved in their research, and the pillars they are focusing on to build tomorrow's success.
---
How did Nosh come to be and what is its mission?
The food industry is one of the main contributors to global greenhouse gas emissions, primarily driven by the industrial animal farming. The idea of Nosh therefore is to make animal free proteins the number one protein source in humans diets, which could lower the emissions caused by up to 50%. In order to achieve this we need animal free products that are appealing to the mass market, in terms of taste, texture, nutritional value, length of ingredients labels and health aspects and all of this at price parity. Nosh was the answer to the question of how we could enable this transition: Developing highly functional, clean-label, highly nutritious, non-GMO food ingredients that are produced with a efficient, sustainable and climate independent technology.
What makes Nosh's product unique?
We provide highly functional food ingredients that provide a full set of physical properties (Gelling, binding, texturizing) in a single ingredient. One ingredient allows to produce a single ingredient meat or fish analogue product, clean-label at its best. Ther is no ingredient that can do that without additives.
What have you been able to accomplish in the first 12 months of existence, and what will be the priorities for the next year?
We proved the concept, closed our seed round, developed several food applications, set-up the team, closed different collaborations with external parties, moved to demoscale production, secured the capacity for the market entry and closed first collaborations with potential customers.
On what pillars have you focused the company culture?
Trust, respect, pro-activity, customer centricity and positive thinking are core values for us and the main ingredients for our company's culture.
How important do you consider having a diverse and cohesive team?
For us this is key! Diversity was one guiding principal when setting up the team. Reflecting the whole team (including some freelancers, treated as team members internally, the small team of only 14 people has already been representing 9 different nationalities and 4 continents.
How was the interaction with GSV during the fundraising, and what are the main aspects on which you believe you can rely on GSV as an investor?
We have experienced GSV as highly reliable and committed to the project. The team around Matteo was mainly focused on how they could be helpful for Nosh and they always acted on an eyes level. Additionally, they are super experienced in different space and bring a great network. And we experienced the entrepreneurial spirit from Cereal Docks which is it thick, but not too old company.
Any views or opinions reported in this interview are personal and belong solely to the respondent and do not represent those of Grey Silo Ventures or any other organization.